50th Anniversary Extravaganza Sale Items
---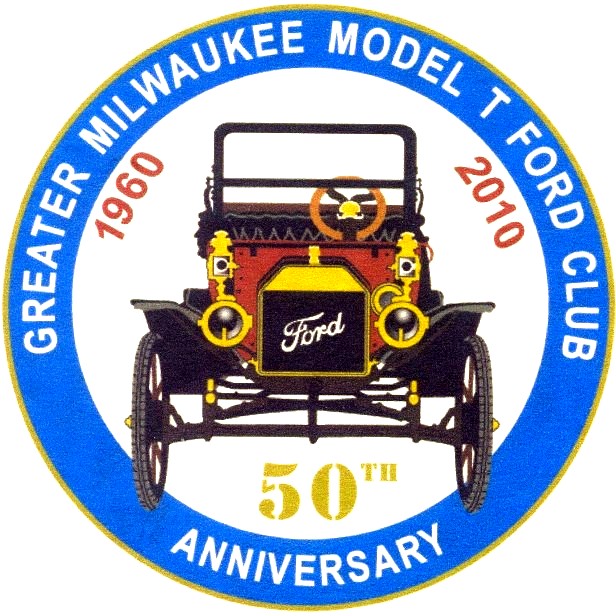 50th Anniversary Grill Badge
The Milwaukee Model T Club is special ordering Grill Badges to commemorate our upcoming 50th Anniversary. These badges are 3 inches in diameter and will attach to your radiator. The badge is a genuine cloisonné copy of our 50th Logo. To get your Grill Badge, place your order with Bob Wirth (262) 628-2292 Projected cost $25 to $30 depending on how many are ordered, please order by June 25th.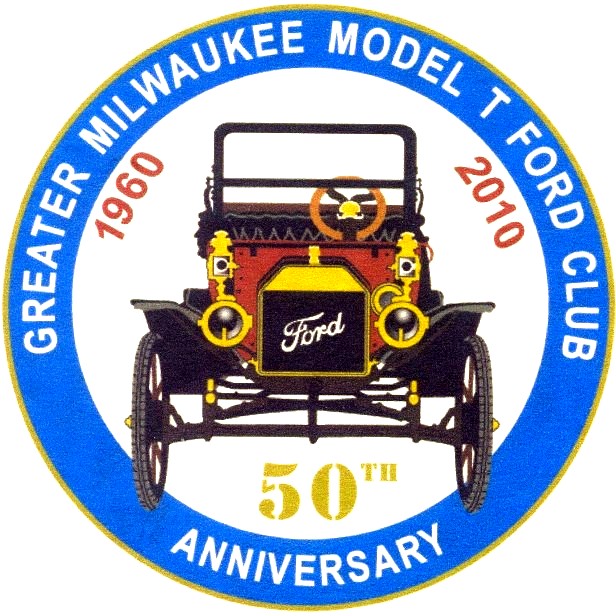 Logo Shirts Jacket or Caps
The 50th Anniversary Extravaganza logo is now available on a shirt, jacket, cap or item of your choice. EmbroidMe on East Sunset Drive has a wide variety of clothing items. If you purchase a clothing item from them, the cost is $5.00 plus the cost of the clothing item. If you have them embroider the logo on your clothing item, the cost is $6.00. Visit their store. Mark Luling is very willing to help you. If you have any questions on this process, please call Bob Wirth (262) 628-2292.